Our highly qualified employees have decades of professional experience in milling and drilling, CNC machining centers, optimized cutting data and high-grade lubricants. This puts us in a position to offer deep hole drilling in the following scope and quality:
Machining scope:
Hole diameter: 6 mm to 32 mm
Drilling depth: 2000 mm from one side, enabling through holes of 4000 mm depth with no problem
Drilling centered, off-center and at any angular setting
Supplementary work, including tapping, reaming and complex roughing and finishing milling to a dimensional accuracy of ± 0.02 mm can be readily carried out in a single clamping
---
Straightness of drill hole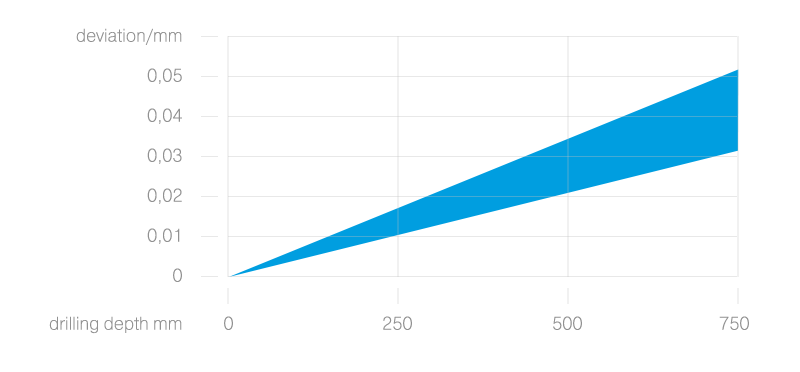 ---
The best results are achieved with a rotating tool and a simultaneously counter-rotating workpiece with static drilling guide (Z).
Because of different shapes of workpiece, however, and also partly due to machine considerations, work is frequently carried out either with a rotating workpiece (Y) or a rotating tool (X).
Oops, an error occurred! Code: 202312050831292a08fed7
---
Achievable drilling tolerances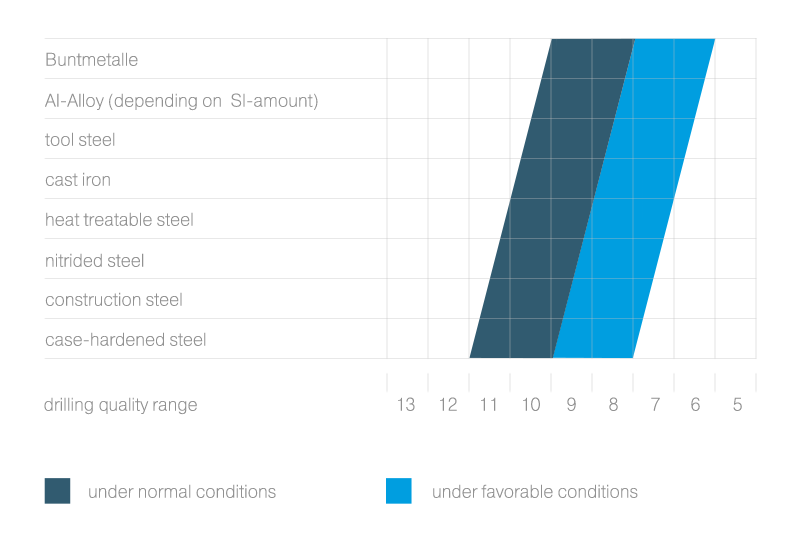 ---